Formed in 1995, Compass was one of the very first web-based 360 degree feedback providers. We have grown organically to become one of the most established and trusted online 360 degree feedback partners.
Our Company
A brief overview overview
Today, our team works around the world with clients in their own language, providing secure systems that help them collect and manage high quality data. All of the team are from the fast-paced, dynamic corporate world; we understand our client's environment and the pressures facing busy HR professionals. Our bureau service exists to ensure clients can pass all of the design, set-up and on-going project management activity, inherent within a 360 degree project, to us, so that they can remain focused on their day-to-day business.
People at Compass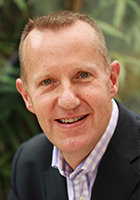 Martin Harvey – Managing Director and Owner
Martin is a leadership and talent development specialist. He has over 20-years' experience as a decision-maker and budget holder with blue-chip corporates – RBS, Nortel, Cargill Inc, Wm Morrisons plc – helping leaders bring the best out of their people. He first used Compass360 in 1999 and soon became an advocate, making it part of employee development activity in each of the organisations where he worked.
After fifteen years as a user, Martin bought the business and now helps clients with practical tools and services in order to get the greatest return on their 360 feedback investment. Martin splits his time between consulting and coaching; his subtle blend of empathy and pragmatism helps clients find practical solutions to their people and performance issues.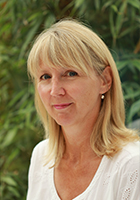 Julie Dougherty – Client Services Manager
Julie manages our team of UK-based Bureau Service Administrators. She oversees the day-to-day operation of the Compass360 system and leads our on-going system upgrade activity. She works with our System Developers to identify functional changes and user-interface improvements.
As well as being responsible for the recruitment and training of the Bureau Service team, Julie manages many of our global client accounts. Her career includes a series of PA roles for Executives in Financial Services, Telecoms, and Professional Services companies. Before joining Compass she was PA to the MD of a global Training Consultancy - one of our clients.
Julie brings a wealth of practical experience to the business ensuring our clients receive the outstanding level of service Compass360 is renowned for. She is the first point of contact for client enquiries and shares her broad experience to ensure their experience of working with us is first class.
Compass is registered under the Data Protection Act 1984 - 
Registration No: Z7302397.