Formed in 1995, Compass was one of the very first web-based 360 degree feedback providers. We have grown organically to become one of the most established and trusted online 360 degree feedback partners.
Our Company
A brief overview overview
Today, our team works around the world with clients in their own language, providing secure systems that help them collect and manage high quality data. All of the team are from the fast-paced, dynamic corporate world; we understand our client's environment and the pressures facing busy HR professionals. Our bureau service exists to ensure clients can pass all of the design, set-up and on-going project management activity, inherent within a 360 degree project, to us, so that they can remain focused on their day-to-day business.
People at Compass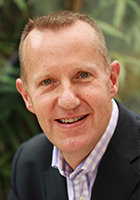 Martin Harvey – Managing Director and Co-owner
Martin is a leadership and talent development specialist. He has over 20-years' experience as a decision-maker and budget holder with blue-chip corporates – RBS, Nortel, Cargill Inc, Wm Morrisons plc – helping leaders bring the best out of their people. He first used Compass360 in 1999 and soon became an advocate, making it part of employee development activity in each of the organisations where he worked.
Now, he runs the business, helping clients with practical tools and services in order to get the greatest return on their investment. Martin splits his time between consulting and coaching; his subtle blend of empathy and pragmatism helps clients find practical solutions to their people and performance issues.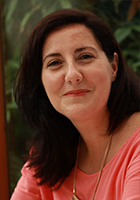 Sandra Frazer – Client Services Manager
Sandra has over 15 years' experience working with senior teams and their customers. Having worked within a range of departments, including Accounting, Administrative Support, and Training and Development, she appreciates the challenges faced by many of our clients.
Sandra first worked with Compass in 2004, and has taken a leading role in extending the service we deliver for clients. She continues to provide day-to-day support for our Bureau Service helping clients get the most from the system and the Personal Feedback Reports.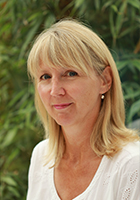 Julie Dougherty – Client Services Manager
Julie's career includes a series of PA roles for Executives in Financial Services, Telecoms, and Professional Services companies. Before joining Compass she was PA to the MD of a global Training Consultancy - one of our clients.
She brings a wealth of practical experience to the business and works alongside Sandra to ensure our clients receive the outstanding level of service Compass has become renowned for. She administers the fully-managed Bureau Service for a range of clients and works alongside in-house HR teams to help them take full advantage of CompassConsulting's service and expertise.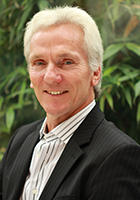 Mike Ready – Founder and Co-owner
After 25 years in training and commercial management positions, Mike founded Compass in 1995 and launched the very successful online Compass360, one of the UK's first web-based 360 feedback systems, in 1999. An experienced consultant and performance coach, Mike has worked with many public and private sector managers and directors. He has used this experience and his own training to help develop the Compass360 feedback reports achieve maximum benefit for both individuals and their organisations.
Mike is now using his expertise behind the scenes to support the Compass team, and further develop our system and consultancy service.
Compass is registered under the Data Protection Act 1984 - 
Registration No: Z7302397.