Arla Foods
Describing how our Bureau Service manages multi-level 360 projects to support employee development...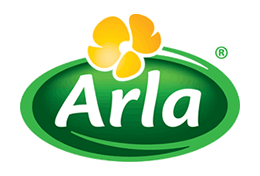 We use Compass360 to ensure our colleagues have an up-to-date and accurate picture of their capability. 360 degree feedback is a core part of our people development strategy; Compass has been helping us since 2005.
We have a portfolio of 360 projects aligned to job families in Arla. When I receive a request from the business for a specific project, I send the information direct to Compass and the Bureau Services team there do everything else; it really couldn't be simpler. I don't have any additional admin to worry about; I can trust Compass to make sure the Personal Feedback Reports arrive in my inbox on the agreed date. They do all the set-up and make sure raters know what to do. They make sure everyone adheres to the timescales. In our busy environment, we don't have time to worry about the mechanics of the 360 process, that's why we give it all to Compass to manage.
The Personal Feedback Reports are a great resource to help colleagues manage their own development. The results are easy to interpret – the bar charts couldn't be simpler – and the written comments make development planning quick and straightforward. Compass helped us reconfigure the various sections to produce a tailored Report that reflects our specific needs and priorities.
The Bureau Service really is a '1 stop shop' for everything to do with 360.
Nick Vernon,
HR Consultant