University of Stirling
Describing how a client uses a Self Managed Site to make 360 feedback available to the entire organisation…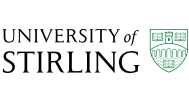 We first worked with Compass360 using their Bureau Service to make sure our senior and middle managers could access high-touch support as they completed their 360 projects. When we decided to make 360 feedback available to all people managers across the university we needed a secure, high quality service but at a competitive price. The Self-Managed Site option gives us everything we need.
The Bureau Service set the project up for us, but then passed responsibility to us for the day-to-day operation. Compass360 trained a group of Administrators here at the University and we now manage the 360 activity. We send out invitations and the system automatically updates Subjects when their deadline is approaching. Subjects can download their own Personal Feedback Report once Raters have responded. Compass360 train our managers how to facilitate 1:1 feedback conversations so they can help their own teams get the most from the online 360 process.
The Self-Managed Site is a great resource for managers; it helps them identify areas of strength and/or improvement ahead of their annual performance appraisal conversation. It is easy to use, completely secure and helps managers take responsibility for their own professional development.
Lorna Sinclair,
Head of OD