Drummond HR
Describing how the client's Self Managed Site runs 360 projects for their own clients...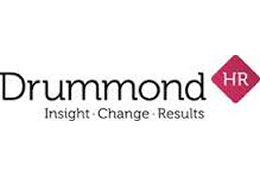 We need a secure, but flexible, tool to offer our clients and have exactly this with Compass360. They equipped us with our own Self-Managed Site in 2010 that enables us to set up and manage our own projects. Each of our clients is unique, so we wanted to be able to tailor the 360 offering to their exacting specifications whilst minimising overheads and keeping very close to the end-user. The Self-Managed Site option does all of this.
The 3-hour training in how to use the Compass360 System ensured our Admin Team have the confidence and ability to manage all aspects of the on-line process. It was delivered at our head office and used our existing IT infrastructure. The Compass360 Coach who delivered the session clearly uses the system everyday and their enthusiasm and expertise is obvious from the outset. They leave behind easy-to-use Administrator Manuals and it's reassuring to know they are just a phone call away should we need additional advice or guidance.
The DrummondHR Admin Team play a pivotal role in supporting our Consultants and Partners. The flexibility that the Compass360 Self-Managed Site provides ensures the team are providing a high-quality and timely service when our business needs it most. It guarantees a rapid response to any user queries and provides the client with added confidence as the whole project is managed by people they already know. Additionally, it provides our Admin Team with broader IT skills and job satisfaction from the responsibility of managing important client projects.
Duncan Urquhart,
Partner