Impact International
Describing how our Bureau Service manages 360 projects and produces Personal Reports in multiple languages...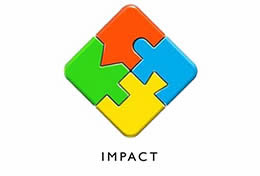 As a global leader in the talent and leadership development market, Impact International needs a specialist partner that can produce reliable and easy-to-use data to help participants on our programmes discover personal learning needs and measure their performance improvement. We use Compass360 to produce this for us.
We first worked with Compass360 in 2000 because their 360° feedback Personal Feedback Reports were the best we had seen. Since then we have used them hundreds of times. Whether clients use our expertise in growing the next generation of leaders, or to develop coaching skills in their middle managers, we often use 360° feedback as a core part of the learning design process. Our Consultants around the world use the Personal Feedback Reports to coach participants and facilitate group dialogue. Compass360 work with us in multiple languages using our clients' own competency frameworks to tailor questionnaires to their specific needs.
Their online system is safe, secure, reliable and easy-to-use. The Compass360 Client Services team look after all of the project administration so that we can concentrate on designing and running award-winning training programmes.
Louise McDonald,
Head of Marketing UK