St Andrew's Healthcare
Describing how CompassConsulting has equipped a client to develop their own competency framework and deliver their own 1:1 feedback sessions...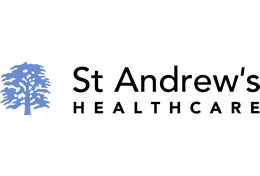 St Andrew's Healthcare has worked with Compass360 since 2009, helping our business leaders and clinical professionals focus on skills development.
Originally, we used the Compass360 competencies as the framework to pinpoint strengths, blind spots and development areas. Then in 2012 we drafted our own competencies and behaviours and tailored the 360 process to our specific environment. Compass360 helped us refine the behaviours at five different levels and write bespoke open questions to really target performance improvement measures.
Historically, we had used Compass' Consultant to deliver our 1:1 360-degree feedback sessions. In 2013 Compass delivered a 1-day training session for our senior HR team to help us prepare for running these 1:1s ourselves. This was followed up with phone coaching for each team member immediately prior to their first 1:1 to ensure success. As an HR function, we are now completely engaged with each step in the process and perfectly placed to help the business leverage the value that 360-degree feedback creates.
Compass360 is part of our core HR Services provision. Their Bureau Service means we don't have to worry about any of the project administration; we just send the names and email addresses and the Compass team do everything else.
Holly Taylor,
Head of Learning & Development